Valentine's Day is right around the corner. I know, I'm a total sucker for all these Hallmark holidays. It gives me something to look forward to. As I was doing some research into how I would get creative this Valentine's Day, I noticed a 14 Days of Love trend. Basically, every day from Feb 1-14 you do/make/say/send something to let your other half know how much you love them. Why not celebrate your love for 14 whole days, as opposed to one. Brilliant! I have been planning this since January, and spent an entire weekend crafting away. So I'm very excited to reveal my crafts. Throughout the month, I'll be leaving little love notes around the house, car, etc. with ridiculously cheesy lines on them (it's all the more fun that way). It may take him a few days to catch onto what's going on …
Crafts aren't the only way to show Holiday Love. We all know that the best way to a man's heart, is through his stomach. Ah, I couldn't have said it better myself. So in addition to my little crafts, I'll be incorporating heart-shaped food to the menu.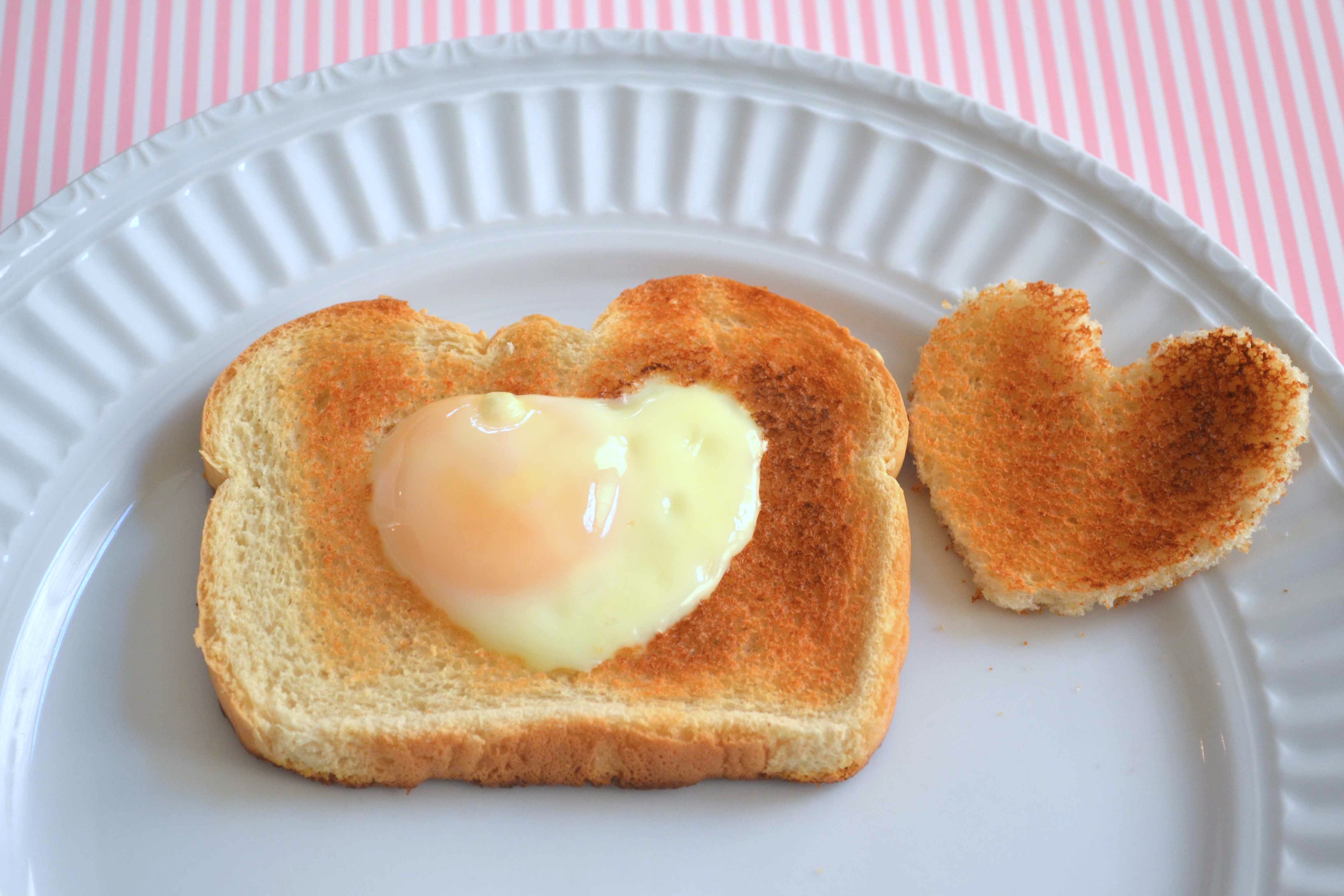 Sunny-Side Up Eggs in Toast

Ingredients

1 large egg 1 slice White/or Wheat Toast Bread Salt, to taste Pepper, to taste Cooking Spray  

Directions

Toast the bread until browned to your liking In the middle of the slice, use a heart-shaped cookie cutter to make a heart-shaped hole. Keep all parts of the bread. Heat a small frying pan over medium-high heat. Spray with cooking spray and place the bread in the center. Crack the egg and gently place it into the heart shaped hole. Cook egg until the whites are cooked through, and Until the yolk is done. (I like my yolk a little loose). If you want the yolk cooked all the way through, flip the toast over and cook for 2-3 minutes. Serve with Heart-shaped cutout on the side.  

Servings: 1

Nutrition Information: Cals 150. Carbs 16g. Fat 1g. Protein 9g. Sodium 300mg.